BACK TO
CASE STUDIES
hadestown
nurturing a true original

The Challenge
Create a campaign for a new musical with indie roots, positioning it for blockbuster success without sacrificing its authenticity.
The Solution
Harness the passion of the existing fanbase; artfully introduce the show to a wide range of audiences, from culture-hungry hipsters to avid theatregoers.
The Result
Investment recouped in 8 months; highest-grossing musical to ever play the Walter Kerr Theatre; still playing to sold-out audiences. All without losing its cool.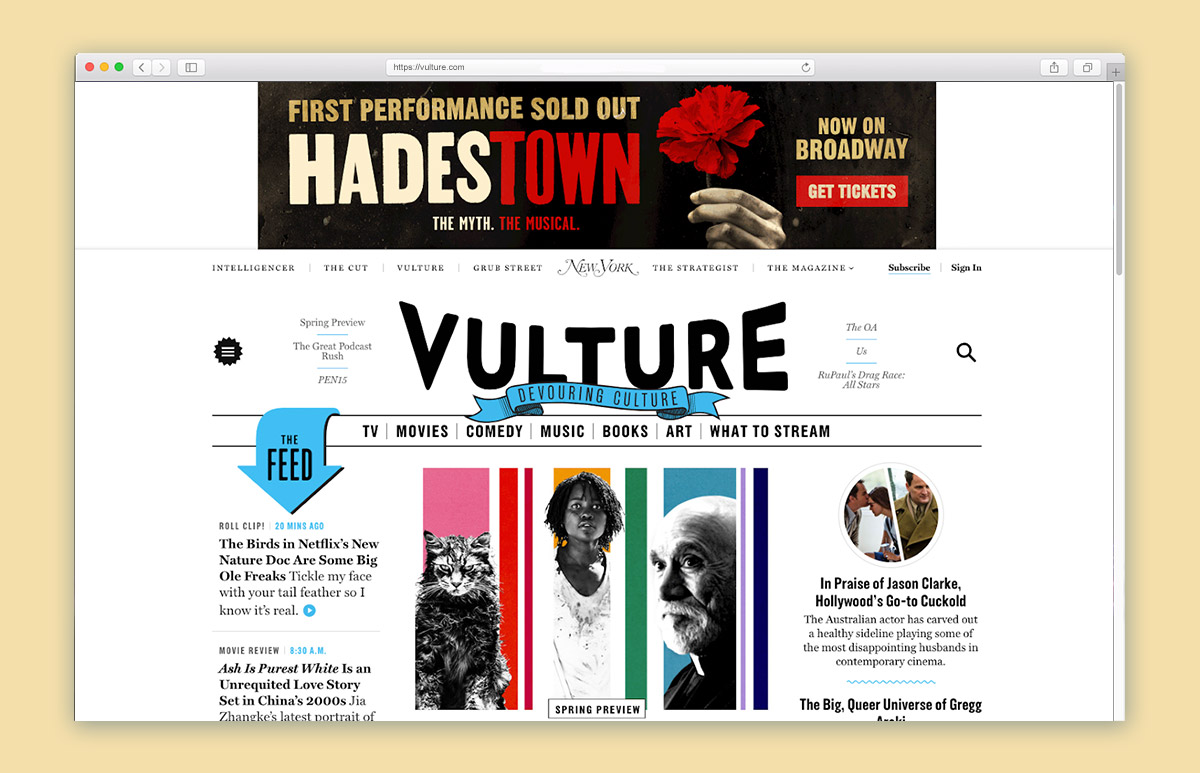 LISTEN TO THE RADIO SPOT